DD #20 – Sales & Selling during the Holidays
We're back with the 20th edition of the Digital Directive! Black Friday and Cyber Monday are around the corner. Do you have any deals you have your eyes on? Across the globe, or flying saucer (whatever you believe), the Holiday season is upon us; what are you doing to make an impact on your potential customers?

Know your audience and who you're selling to.
It's the time of the year when everything is "on sale," discounts are everywhere, and ads seem inescapable, mainly because they are.
This is the time of year when marketing teams get to shine, and steal all the glory, as competition for eyeballs turns into a contest for people's holiday budgets.
The holiday season is one of cheer and excitement, but not for everyone. For some, stress and sadness may be the predominant feeling. Take the approach of understanding your customer, knowing what segments they sit in, and how best to reach out to them. The best outreach around this time of year may be none at all.
Here's a tip for this time of the year:
Send out a form to everyone you will be marketing to, asking them if they want to receive your holiday promo material. You may do more harm than good for some users by spewing marketing and sales copy at them. Put the ball in their court by enabling them to have control while also giving you a better segment of users to target.
By doing this, assuming you follow through with the promise not to market to them, you will increase their trust and confidence in your business. They'll remember who gave them a choice and who didn't.
How do you make a form like this?
Easy, use Work Forms from monday.com!
Here's what it could look like: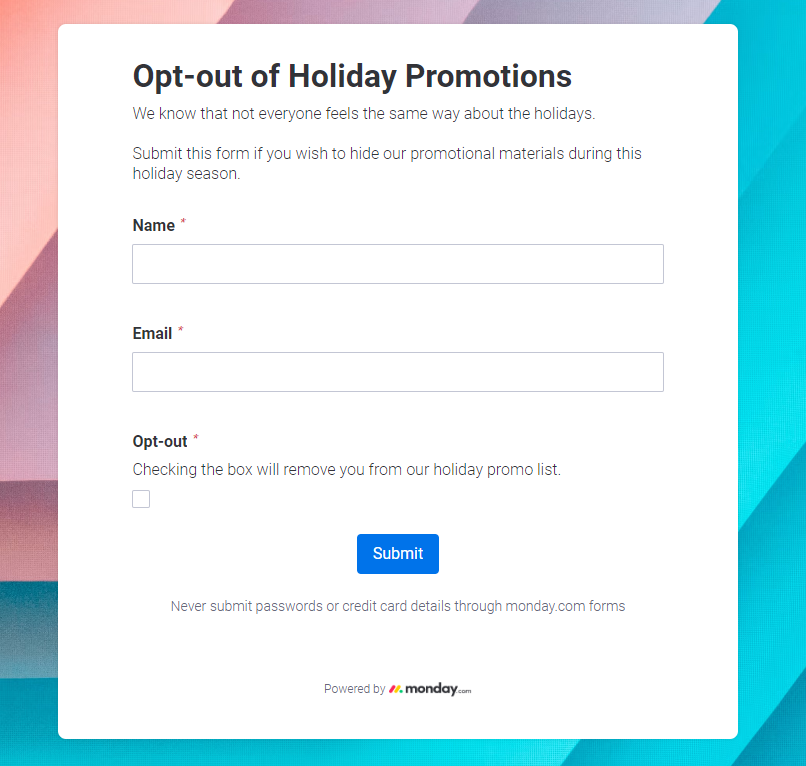 Mark your calendars for PhoneBurner App 2.0!
We've finally got our date! PhoneBurner App 2.0 will be live on the monday apps marketplace on Thursday, December 1st, with a boatload of new and improved features we know you'll love!
Last week we showed you the new Click-to-dial Item View, and we've got another teaser this week. We're bringing PhoneBurner metrics right into your board view, so you can easily compare and contrast performance week-to-week, month-to-month, and so on!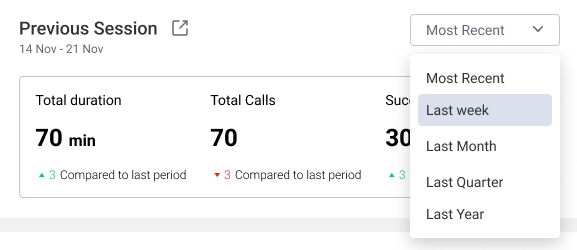 ­The Digital Directive is expanding!
Are you proud of your monday account? Think you've built the perfect workflow that you want to show-off to others? Have an app that's making a difference in your workflow? Have an automation that others would love?
We want to know about it so we can show you off!
Click the button below to get featured!
­
Have a friend that needs some digital direction? Share this link: https://www.carbonweb.co/digital-directive/?utm_source=digital-directive&utm_medium=referral