DD #63 – New Quarter, New Tools! Discover the CarbonToolbelt!
New Quarter, New Tools!
Welcome to Edition #63 of the Digital Directive, and Happy First Day of the Q4 to all our esteemed readers! You've probably got a busy day ahead, so let's dive into our hearty hacks and exciting announcements for this week!
I don't know about you, but it's an unseasonably beautiful day here in Northeast Ohio, which makes it the perfect backdrop for exciting beginnings and innovative tools.
Speaking of which, we're thrilled to announce the release of CarbonToolbelt! It's time to explore how this new tool is poised to elevate your experience and platform productivity.

The Toolbelt that's Built to Last
CarbonToolbelt is the go-to monday app, binding your processes seamlessly with native workflow integrations and automation blocks. Acting as the glue sticking your processes together, the CarbonToolbelt is primed and ready to enhance data accuracy, process data faster, and reduce errors in your workflow.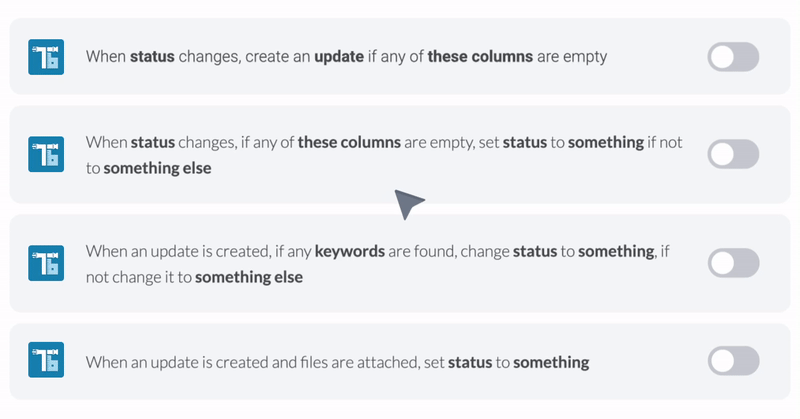 Get started with a free 14-day trial to see how it binds your workflow together!

What Can You Do with CarbonToolbelt?
If you've been on monday for some time, I'm certain you've run into a roadblock at least once or twice that prevented you from being able to automate that thing you thought you'd be able to.
Today, I'm here to tell you to "give it another go" with the CarbonToolbelt, and if you still can't, be sure to let us know, and we'll see what we can do to make it possible!
Here's each feature explained in 20 words or less:
⚙️ Column Manipulation
Copy, Update, Clear, or Merge any Standard or Mirrored Column data into other columns, including item names.
✅ Column Requirements
Construct robust Standard Operating Procedures (SOPs) and automate actions based on specific conditions.
🧮 Formulas & Calculations
Use formulas and perform calculations within automations, storing results in columns and eliminating the need for formula columns.
🔎 Item Updates
Automate checklist creation, fostering improved collaboration, reduced information gaps, and unobstructed clarity in your workflow.
👥 People Assignments
Minimize handoff confusion, automate accountability, and ensure seamless process initiation triggering automated assignments.
⌚ Date Changes
Achieve elevated data accuracy and minimal disruptions in the face of timeline alterations by preserving times when you push dates.
Still on the fence? With a free trial, you'll be able to experience the full power of the app for the next 14 days to see if CarbonToolbelt can solve roadblocks in your workflow.
What are you waiting for? Install directly by clicking the button!
Your Partner in Workflow
There's always more you can do to advance your process and automate your workflow. If you want to integrate the Toolbelt but don't have the time, we're here for you!
As Channel & Advanced Delivery Partners, CarbonWeb has experience servicing workflows of all types and complexities. Book a workflow exploration with our team to take the next step in enhancing your business processes and beginning the journey to an autonomous process!

Keep spreading the word!
If you have questions about apps, wondering the best way to build a workflow, or have ideas for a topic you want to see covered in a future Digital Directive, feel free to share 'em with us!
Submit an idea
Have a friend that needs some digital direction? Share this link: https://www.carbonweb.co/digital-directive/?utm_source=digital-directive&utm_medium=referral