DD #8 – Tailor your workflow with Item Cards on monday.com
In this week's edition of the Digital Directive, we're touching on numerous ways you can improve your workflow with Item Cards on monday.com

Tailoring your workflow with Item Cards
We've gone over ways to improve your processes and start optimizing your workflows in previous directives, so today, we're naming a specific way to tailor your experience visually to make the most of monday.com.
Item Cards create extremely dynamic visualizations of your data, that you can customize, expand and reduce as needed. Want to learn more about how to use them? Check out this help article from monday, The Item Card.
Cost of service, products, and calculating other sales totals can be a tricky thing. Being able to deliver quick estimates and other sales figures to clients fast and easy is important when you have a customer on the line.

Product / Service Calculators →
You can use item cards on monday to display number and formula columns that enable you to plug numbers in and pull totals out. We love this feature in our CRM, and have seen this same type of tool created across dozens of systems inside of monday for lots of interesting applications.
­
Key Information →
It's imperative to know everything of importance about a client, project, tasks, or otherwise. The best way to bring this information into one view is with Item Cards. You can hide the information you don't need, while making the key details front and center, and easily accessible with one click inside any monday board.
From listing out the key dates, details, and other factors that need to be accessed, an item card is the perfect way to visualize all this information.

Contact Cards →
­Like key information, but more specific to relationship management, create contact cards via item card views in monday. You can access all your contacts' information from email, phone, company, address, time-zone, and any other information your team needs to succeed.

Project Score Cards →
Getting the insight you need on your active projects can be difficult, especially when you have multiple people working on different aspects of it.
With Item Cards, you can view multiple columns, in one simple view, and easily update, change, or take not of where a project sits with one simple click from a board. Additionally, you can create multiple views inside of an item, so you can find all the different parts of a project with ease. Book an exploration

Make monday easier with Item Cards
By using item cards tailored to your workflow, you will limit the amount of time your team spends swapping tabs, scrolling through boards, and navigating for information.
If you want to learn more about how to use item cards inside of your digital workflows, check out our blog: How to use item cards effectively on monday.com

Want help building out your workflow? Let's talk about your workflow

Thirty new teams added a new CRM last week!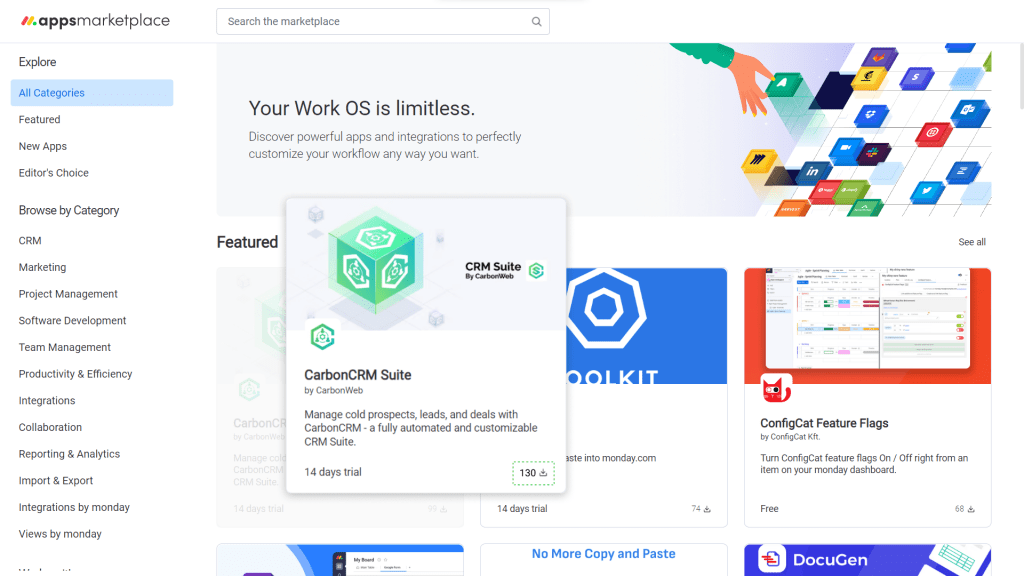 ­Since last Monday (8/21), more than 30 additional teams have added the CarbonCRM Suite to their digital ecosystem. We've heard a lot of great feedback, and people have been loving the ability to trial these custom integrations before diving all the way in.
With all the feedback we've been getting, we're already planning some additional upgrades. Get on the automation train, and try out the CarbonCRM with a free 14-day trial. Demo the CarbonCRM Suite

­