Dear CarbonCRM Community,
With our 1st-anniversary update fast approaching, we would like to take this opportunity to hear from you and understand your experience with the CarbonCRM Suite so far. Whether you've been using it for less than a month, approaching your 1-year anniversary, or are no longer a user, we look forward to receiving your feedback so we can better understand your needs.
Your feedback is invaluable as we continuously strive to improve our product and provide you with the best CRM solution on monday. We are eager to learn your thoughts and suggestions to ensure that CarbonCRM Suite meets and exceeds your expectations.
We have prepared a brief survey that should take less than five minutes to gather your insights. Your responses will help us identify areas for enhancement, refine our user onboarding process, and prioritize features and improvements for the upcoming update.
Click here to fill out the CarbonCRM User Feedback Survey ➡
Or scan the code below to fill it out on your phone!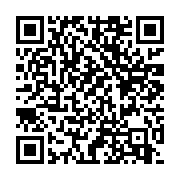 CarbonWeb thanks you for your continued support!
Stay tuned for more news surrounding the release of CarbonCRM Suite 2.0!