DD #18 – All Things Workflow
If a newsletter ages by the week, then the Digital Directive is finally an adult! If that's the case, it's probably time for us to reflect on our roots.
We've had an exciting time crafting, curating, and developing the Digital Directive for the last four and a half months (wow, the time has flown by), and we're excited to keep it going!
To continue delivering the best newsletter surrounding monday, workflows, and digital work, we want to hear your feedback!
Be honest, we've got thick skin (plus we know you'll be nice!)

Click-to-dial coming on monday!
(PhoneBurner App is getting a featured-packed overhaul)
­
Whether your job function is sales, support, marketing, HR, or service-based, having easy access to a powerful dialing solution is imperative. Now, what if you could click once to dial a contact straight out of your database and track any result; sounds pretty neat, right?
Well, that's what we're bringing to monday in our upcoming PhoneBurner App overhaul. Along with improved synchronization, automation triggers, and an updated board view that looks like it's built for monday… Oh, right, it is!
Get a taste of PhoneBurner now, so you're ready to burn through your call list when it launches!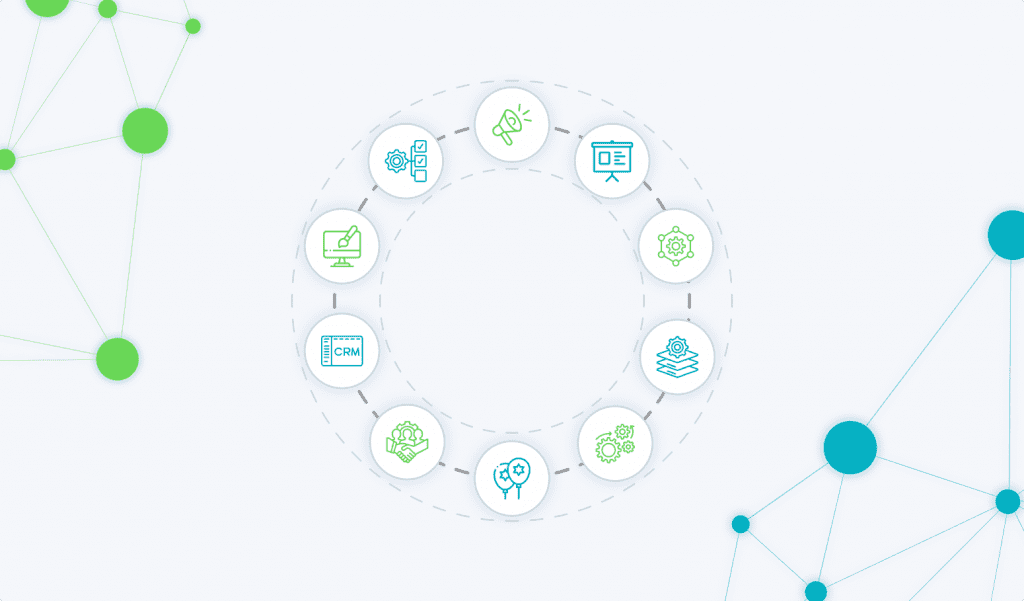 Rounding-up some our favorite topics from this year (in no particular order)
Using Item Cards on monday
­
We dove into many different ways you can use Item Cards on monday, from simple info cards to contact info, project scorecards, accounting tabs, and more. By using item cards tailored to your workflow, you will limit the amount of time your team spends swapping tabs, scrolling through boards, and navigating for information.
Learn more by reading our blog →
­
Outlining workflows before you build them
When we started the Digital Directive, it was all about workflow. The first workflow you consider should be the heart of your business, which drives everything else.
Here are eight aspects of your process you should think about whenever you're approaching a new workflow:
Start point, end point (Timeline)
Hand-off points, benchmarks, natural break points (Steps)
Who's involved? (People)
What parts of the process are they involved in? (Roles)
What materials or resources are involved? (Cost)
What commences the process? (Trigger)
What information is needed? (Pre-requisites)
What tools or software are required to do it?
Watch our Outlining a Workflow tutorial →

Managing your team better
In our 5th edition, we covered ways to manage your team better, and as time moves forward, a helpful reminder never hurts.
Transparent communication is KEY
Setting clear plans and goals is ESSENTIAL
Encouraging collaboration across your team is a MUST
Delegating work is IMPERATIVE
Providing constructive feedback is HEALTHY
­
Building your Company Roadmap
In our 9th edition, we talked all about Roadmaps. At CarbonWeb, we've begun putting roadmaps to use in our everyday work and have seen a tremendous return on time invested in the organization of our work. Roadmaps in business can serve a lot of different purposes, depending on the department using them, the person creating and managing them, and the overall company objective it is tracking.
A few quick examples:
Product Roadmaps – Are detailed plans of how a company will develop its product or solution. Shared internally and with customers, they are the guidelines of what to expect down the road.
Company Roadmaps – Outline the future of the company, and paint a picture of what the company plans to accomplish within that period of time.
Employment Roadmaps – Sometimes called onboarding roadmaps, these outline employee's journey starting a new role, and that glimpse into their future growth opportunities.
CX Roadmaps – A customer experience (CX) roadmap is a tactical blueprint that highlights which CX initiatives to take and when.
­

Checking for Information Silos
A while back, we dove into Information Silo; What they are. How they affect your business. And why you need to do everything in your power to prevent them. Here's a refresher:
Information Silos occur and exist when information is stuck in one place and someone is unable to access the information that is pertinent to their work. Due to these factors, basic information and knowledge bases within the company are only accessible to some people when that info is actually necessary to people across the business. Once you know what your silos are and where they're located, it's time to mend them.
Do some research on Google about your specific industry, niche, and types of silos you're encountering. There's dozens of solutions to your specific problems, but if you want tailored assistance, you can get in touch with the solution architects here at CarbonWeb.
Get help with information silos →

We want to hear from you!
We want to answer your most pressing questions! Share your ideas for topics! Have a question? Stuck on a workflow? Wondering the best way to do something? We've got experience and we want to share it!
­
Have a friend that needs some digital direction? Share this link: https://www.carbonweb.co/digital-directive/?utm_source=digital-directive&utm_medium=referral