DD #25 – Did you Plan for Today?
It's the first day back to business for many of us, tomorrow for most unless you're lucky and had a trip planned for the New Year. Either way, we gotta do it; Happy New Year!🥂 and we really do mean it because 2023 is lining up to be an excellent year for us at CarbonWeb, and we hope the same for you!
Now, with that said, how much of your first day back is planned ahead?
Before the year ended, we sat down as a team and road-mapped the next three quarters of the year. So our team give-or-take knows precisely what we need to be doing for the next nine months. Do you know what that does for motivation?
It gives us a northern light to look at and goals to chase with a fair and honest path of how we'll get there. We've talked about road maps previously, but we'll dive deeper in an upcoming edition!
We're keeping this week's Digital Directive short and sweet as we know we all have a lot of work to get back to, and the first day back always goes a little slow.

Something extra 🦙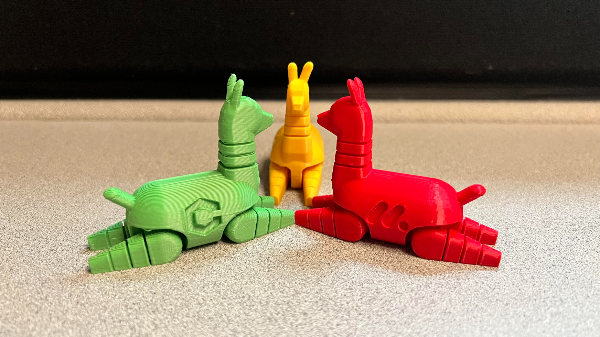 We've got this place in the Carbon HQ called the "Workshop" where we hand press and print internal merch and recently have been having some fun with our 3D printer(s) too. Of course we work-shop new ideas in there as well.
Anyways, if you're interested we've got these lovely Llamas here, looking for new homes, preferably a desk, or shelf to sit on and remind you to check your monday boards.
For now, they're 100% free to you, just send us a picture of where it ends up, or tag us on socials!
If you're interested, you can fill-out an order form here!

2022 was our busiest year yet.
We moved to a new office in January.
Updated our website in April and May.
Launched the CarbonCRM Suite in July.
Delivered dozens of innovative workflow automation projects.
Designed and developed 10 new websites.
Became Certified monday.com Channel Partners in November.
We released both PhoneBurner App 2.0 and the FREE CarbonTO-DO Suite in December.
And we still have even more planned for 2023!
Be sure to stay up-to-date with all things CarbonWeb by checking in weekly with us here at the Digital Directive, and on our socials.